Need a Drain Plumber Right Now?
Blocked drains can cause havoc for your home. Select Plumbing and Gas are expert, affordable drain plumbers, working in across the northern and western suburbs of Melbourne.  We will make sure your clogged pipes and drains are cleared quickly and effectively.
Our experienced team of drain plumbers provide a range of drain cleaning services, specialising in: 
Emergency blocked drains
Blocked drains – inside and outside your home
Blocked sinks and basins in your bathroom and kitchen
Blocked toilets
Blocked showers and baths
Blocked stormwater drains
Blocked sewers and sewerage systems
At Select Plumbing and Gas we don't just clear the drain – we are able to solve the problem permanently to ensure it doesn't happen again.
We use the latest technology for your drain problem. We use a camera for blocked drains; our CCTV equipment can inspect the pipes to determine what is causing the blockage. We then use our high pressure jetter to help flush your drains clean.
We partner with reputable brands and only use the best products, tools and equipment that have been proven to last. We pride ourselves on offering our customers the best quality solutions at affordable prices.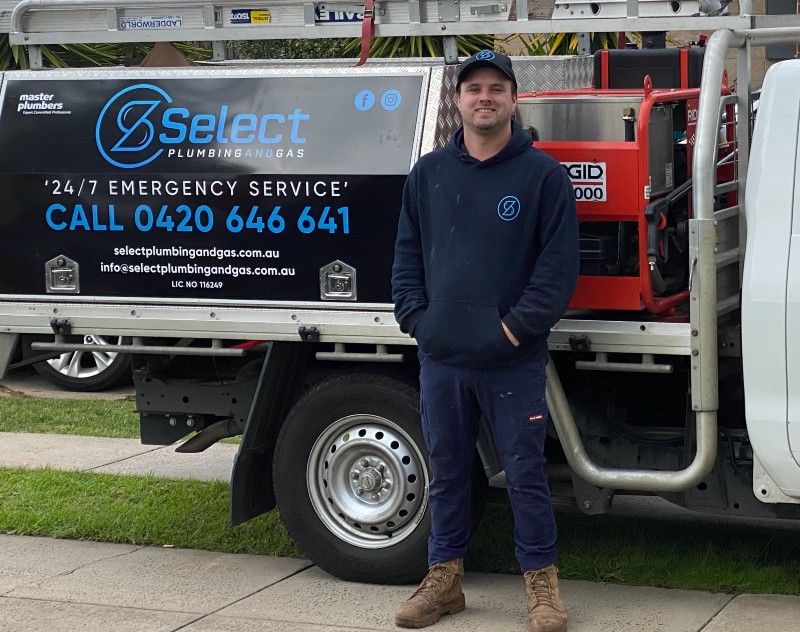 Blocked drains, blocked pipes and blocked sewers can quite easily result in costly damage to your property when not cleared quickly. If you require a drain plumber to assist outside of standard business hours please call us on
7065 0770.
 We are available 24 hours a day, 7 days a week for all emergency plumbing problems. Contact us and one of friendly blocked drain plumbers will be with you as soon as possible.
If you are unsure if you have a blocked drain, here are a few quick and easy ways to check:
If you have answered yes to any of these questions you are most likely experiencing a blockage in at least one of your drains. 
Luckily our professional team is here to help 24 hours a day 7 days a week.
If you'd like one of our licensed blocked drain plumbers to come and fix the problem, give our Melbourne plumbing team a call today on 7065 0770.
What Causes a Blocked Toilet or Blocked Sewer?
Blocked sewer drains are highly unpleasant!  You may notice bad smells coming from your toilet, or sewage backing up the pipes. Toilets and sewer pipes can become blocked when people try to flush things such as nappies, sanitary items, wipes, excessive amounts of toilet paper or other foreign objects down the toilet – this is often a problem if you have young children in your home who find it entertaining to throw toys in the toilet!
We highly recommend you call our team of Melbourne plumbers on 7065 0770 before the situation gets worse and becomes a potential health hazard.
What Causes a Blocked Shower or Blocked Sink?
Your shower can become blocked from hair not being cleared regularly. Soap makes the situation worse, as the hair then stick to the soap scum on the side of the the pipes. It's a good idea to make sure you always keep the drains in your shower and bath as clear as possible.
A blocked kitchen sink is one of the most common types of blocked drains. It can happen when you tip grease or oil down your drain, or other food scraps which then get stuck in the drain. Never tip oil or fat down your sink. It's best to tip it into a container that you can then throw away or take to a recycling facility. Some small amounts of oil can also be included safely in your compost.
What Causes a Blocked Stormwater Drain?
Your house has gutters, downpipes and stormwater drainpipes that connect to your street's stormwater drainage network. Over time, stormwater drains can be filled with organic matter such as dirt, leaves and other organic materials and sediments. This can cause significant problems to your property as the water is unable to drain free, which is a particular problem after heavy rain and storms. If you live in Melbourne, this is often an issue in spring, when we get our heaviest rainfall. Your gutters may overflow, and you might notice water pooling or even flooding in or under your house.
Did you know that Melbourne pipes were originally made of clay (terracotta)? This is an ancient building material dating back thousands of years, and until the 1970s it was used for all plumbing pipes in Melbourne. Especially in suburbs with older houses such as Essendon, Armadale, Hawthorn and Ascot Vale, some of the plumbing pipes still being used are over 100 years old! Terracotta pipes are more fragile than PVC pipes. Where the pipes join, there is often a tiny crack which allows tree roots to get inside and cause the pipe to block or break. We can reline your pipes, or replace them with a more modern PVC solution.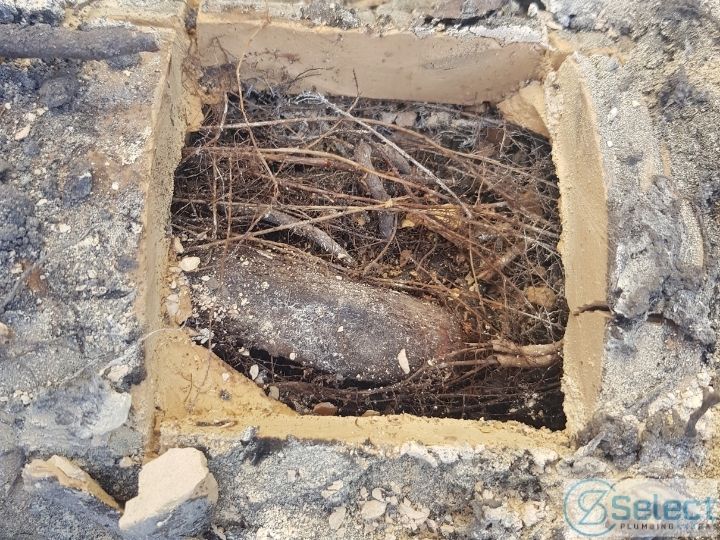 How to Clear a Blocked Drain
If you need a plumber to unblock your drain, we highly recommend you contact Select Plumbing and Gas Drain Plumbers. We specialise in blocked drains in Melbourne, and can fix your blockage issue quickly and efficiently. 
If the blockage is a small one and you want to try to unblock it yourself, try this natural drain cleaning method which is kind to the environment. Tip half a cup of baking soda down the drain, followed by a cup of white vinegar. Wait half an hour, then tip boiling water down the drain to clear the blockage. Tipping hot water or boiling water down your drain will help dissolve the soap and clear your shower drains. We do not recommend you use this method if your kitchen sink has been blocked by oil, as it will "melt" the fat or oil, only to have it congeal again further down the line.
If this doesn't work, you can try a commercial drain clearing preparation that you can buy from the supermarket or hardware shop. These are usually made of strong chemicals, so make sure your room is well ventilated and you protect yourself with gloves. The usual process is to tip a quantity of the product down the drain, followed by hot water or boiling water.
If your drain is still blocked or you would rather have a professional plumber fix the problem, get in touch by calling 7065 0770.
The Select Difference: Expert Drain Plumbers
You can have peace of mind when you contact Select Plumbing and Gas, with over 10 years of experience servicing metropolitan Melbourne – see all our locations here.
With thousands of happy customers across Melbourne, Select Plumbing and Gas have built a reputation on reliable service, quality workmanship and great customer service. It's good, old fashioned values that our customers love that have allowed us to become one of Melbourne's favourite plumbing and drain specialists. We specialise in blocked drain plumbing, and we're available 24/7. Call us on 7065 0770.
10% Seniors Discount.
Fully licensed and insured, with a lifetime workmanship guarantee.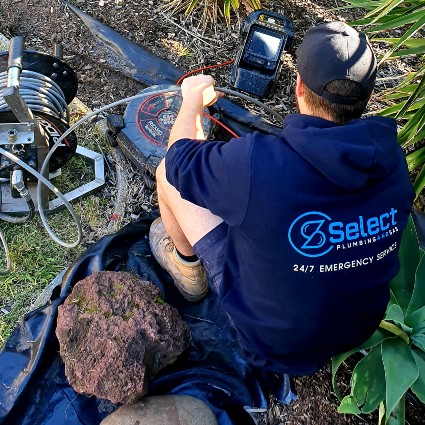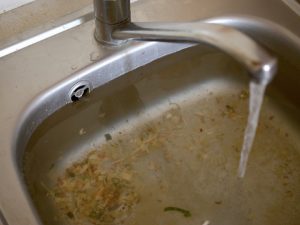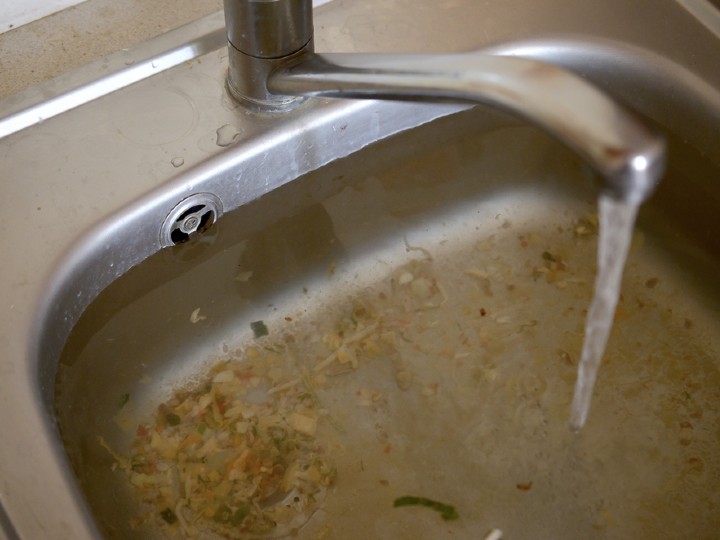 Learn what you should never put down your sink if you want to avoid clogged pipes.
Read More »