Water Leaks and Gas Leaks
Repair Leaking Taps, Pipes Quickly
Have you noticed that your water bill is higher than usual?
Is moisture seeping into places that it shouldn't?
Do you smell gas around your home?
These are all common signs that you could have a plumbing leak. 
Leaks often start small but can quickly cause a lot of damage to your commercial or domestic property, leaving you out of pocket and potential out of the property while repairs are being done.
The Select Plumbing and Gas team are experts in detecting water leaks and fixing your taps, pipes, drains and appliances to make sure they don't come back.
We provide 24 hour, 7 day a week coverage for water and gas leaks. Give us a call today on 7065 0770.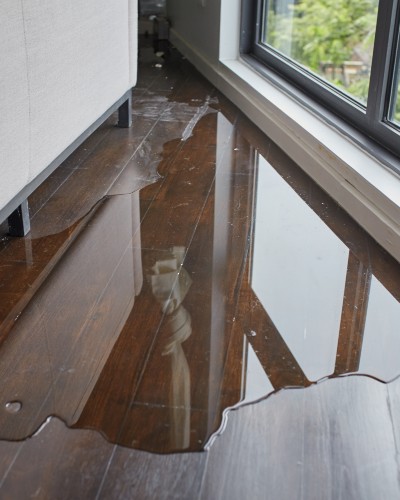 Water leaks can occur in obvious places such as your bathroom basin or toilet or in those less obvious places such as under your house, under the floor or hidden within walls.
Our leak detection devices assist our team to find the cause of your leak and diagnose the cause. In some cases the causes are obvious and come from age, wear and tear, in other instances the products linked to the plumbing can cause the leak and may involve further investigation.
A slow leak like a constant drip can cause you to lose a few litres of precious water every hour, a more rapid leak such as a running toilet could lead to the loss of hundreds of litres a day. With many areas across Melbourne and surrounds being under strict water restrictions a leak is far from ideal.
As well as taps and toilets, a leak can also come from hot water systems and pipes that hold hot water. If this is the case not only will you have a costly water bill but your energy usage will be significantly impacted, the cost of water and energy alone ensures that a leak should never go unnoticed and should be repaired as soon as possible.
For this reason the Select Plumbing and Gas team offers 24/7 emergency call out services that are ideal for plumbing or gas leaks that occur outside of standard business hours.
How to Detect Water Leaks
If you suspect you may have a water leak here are some simple ways you can check.
Check your water meter
The easiest way to do this yourself is to turn off all taps and water appliances and locate the water meter. Take a notepad with you and write down the black and red numbers on the dial then wait 5-10 minutes and check the last few digits of the dial again. If the numbers have changed then you need to give the Select Plumbing and Gas team a call because you have a leak. Remember: the greater the change, the bigger the leak!
Check your taps and toilets regularly
Look for signs like discolouration or listen for the sound of leaks.
Don't forget to check your outdoor taps
Disconnect hoses that are connected to garden taps. If water continues to run then you have found a leak.
Check for leaking toilets
Place a small piece of dry toilet paper at the back of the toilet bowl. Come back in a few minutes (don't use the toilet during this time). If the paper is wet it means your toilet is leaking.
Check your lawn
Look for green patches of grass that are different from the grass in the rest of your lawn. This can mean you have an underground pipe leak.
If your emergency is for a leaking pipe or tap we recommend turning the water off at the mains prior to contacting us. By turning the water off at the mains immediately you are minimising any potential damage that might occur to your home, property or building.
The Select Plumbing and Gas team will always prioritise leak jobs and will be at your service as soon as possible.
You can have peace of mind when you contact Select Plumbing and Gas, with over 10 years experience servicing the north western suburbs of Melbourne, including Essendon, Brunswick, Moonee Ponds, Gladstone Park, Pascoe Vale, Coburg and surrounding areas.
With thousands of happy customers across Melbourne, Select Plumbing and Gas have built a reputation on reliable service, quality workmanship and great customer service. It's good, old fashioned values that our customers love that have allowed us to become one of Melbourne's favourite plumbing and drain specialists.
10% Seniors Discount.