Your Local Airport West Plumbers
Select Plumbing and Gas are licensed Master Plumbers who have been operating in the north-western suburbs of Melbourne for over 10 years.
Need an emergency plumber in Airport West? We provide a 24 hour emergency plumbing service. Call us any time on 0420 646 641 and we will get to your house as soon as possible in an emergency.
We specialise in drain plumbing, so if you have blocked drains inside your home, blocked stormwater drains, a blocked toilet or blocked sink – give us a call for a free quote.
We take on all jobs big and small for residential homes and apartments in  including common issues like:
toilet and sink repairs
dishwasher installation
bathroom renovations
Our highly experienced plumbers pride themselves on 100% positive customer feedback, including an outstanding 5* Google rating!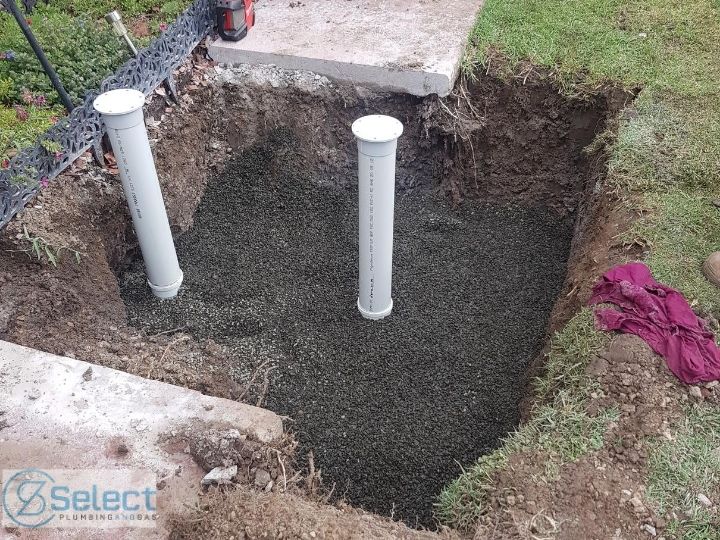 Amazing service from Luke. I had a leak in a pvc pipe and needed a new shower drain installed. Job was very time critical and Luke came on the same day and fixed everything at a price that is very fair. Can't fault and will definitely use again
Nic Cattapan
03:41 08 Apr 21
We have used Luke twice now for investigating a leak and cleaning pipes under the house. He has been professional, helpful and has always done the jobs efficiently. I highly recommend his services.
jessie hughes
09:58 14 Mar 21
Have to agree with all the reviews, Luke's expertise and communication was excellent. He was great to deal with, a real gentleman, trustworthy and excellent at his job. Highly recommended.
Andrew Papa
05:20 14 Mar 21
Friendly team and good prices
infinity group
13:21 29 Dec 20
I've had the team from Select Plumbing and Gas come out to our Moonee Ponds house several times now - to fix a tap, replace a toilet and to install a missing stormwater drain to stop the water pooling under our house. They are professional, friendly and affordable. Highly recommend!
Caroline Golden
06:34 10 Nov 20
Luke is a really honest guy and will do the best job possible job.
Lynnie Tyrrell
10:48 23 Oct 20
Luke and team were really professional for the job requested in Strathmore Heights. Answered my online query within 10 minutes. Really efficient and even did additional covering of brick wall for free. Happy to recommend.
Nida Javed
02:17 08 Oct 20
Rachel Eid
01:36 28 Aug 20
Luke and his team were extremely helpful and honest about works that needed to be done. Effective and reliable resolution opinions were presented and it has smooth sailing since. I would definitely recommend Select Plumbing and Gas to friends and family
kez ozkaraoglu
22:37 27 Aug 20
Luke from Select Plumbing and Gas is an honest and thorough plumber who we have used two times. Every time we have called on him, he has been professional, friendly and is definitely a tradesman we can trust. His workmanship on both occasions was thorough and he was able to explain things to us in a down to earth and comprehensive manner. He is the only plumber we would use for all our plumbing and Gas needs.
Luke came out to my place same day. Was professional, honest and well priced. Could not recommend any higher.
Mario Lonigro
23:14 21 Aug 20
Luke was very professional. He came and fixed everything for me super quick. Very reliable and affordable.
Joanna Krikelis
04:56 17 Aug 20