9 Things To Never Tip Down Your Kitchen Sink
When it comes to working in the kitchen, whether it's a pleasure or a necessity, we're generally faced with two choices when it comes to disposing of our waste: 'do I put it into the bin or down the drain?'
It's not too hard to imagine a time where you've been slaving away all day and have just finished eating, and now you're facing the dreaded kitchen clean-up, or you're more the type to clean and tidy up as you go (congratulations if that's you). Either way, it's all too easy to pour that liquid waste down the drain or even push some of the small bits of food scraps down the drain grate that made their way into your sink (don't worry, everyone's been there).
Each time that sink sin happens, while on its journey to the water treatment facility there's a risk of it accumulating in your pipes and with enough debris, clogging up your drain and even damaging the pipe work, either of which are not pleasant and can be a hassle for you to fix or unclog! It's also worth noting that your wastewater may eventually work its way back out through your tap after being processed and recycled, so it's in everyone's best interest to make sure we're all doing our bit. Have a think about what is going down your drain!
Well now you've heard the why, but what you're here for is the what so here are some of the most common sink sins that can be committed; what not to rinse down your kitchen sink:
Bleach
Pouring bleach down the drain may seem like it will help keep your drain unblocked, though in reality it isn't effective at dissolving clogged drains as it can't break down foods or grease. Underneath your sink in the P trap, it will remain here until more liquid flushes it out. While sitting here, the chemicals can deteriorate your pipes, and further react with other liquids poured down the drain. Who knows what toxic fumes you could be releasing into your home?
Oils and fats
It's liquid right? Though oil and water do not mix and it can lead to some serious issues if this builds up in your pipes. That buttery goodness you used to cook your steak just right, well once down the sink it can harden in the pipes and reduce the pipe flow. Sometimes you can have too much of a good thing.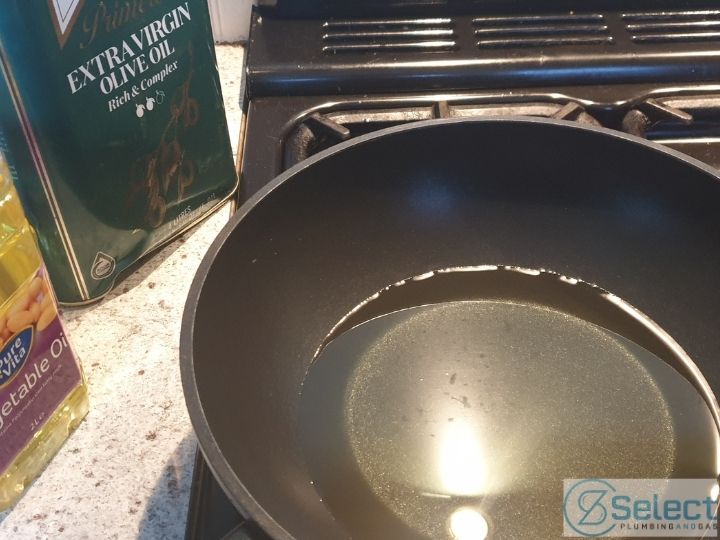 Egg Shells
You've just cooked a delicious fried egg or gone for the poached if you're feeling fancy and you've crushed the shells enough to poke down the drain. Those small pieces don't break down as easy as other foods and even very small pieces can stick to existing bits of waste clinging onto the pipe walls. All in all, these shells can add to an existing blockage that's forming and it's much safer to dispose of them in your bin, or compost!
Coffee grounds
If you're one to enjoy a step-up from instant coffee, it may seem easy to rinse the grounds down your sink. Though if you could see the insides of your pipes, you'd see that the grounds aren't dissolving in the water you flushed it with. Instead, it can clump and potentially lead to a blockage. There are plenty of other ways to dispose of or recycle your coffee grounds that won't cause you problems!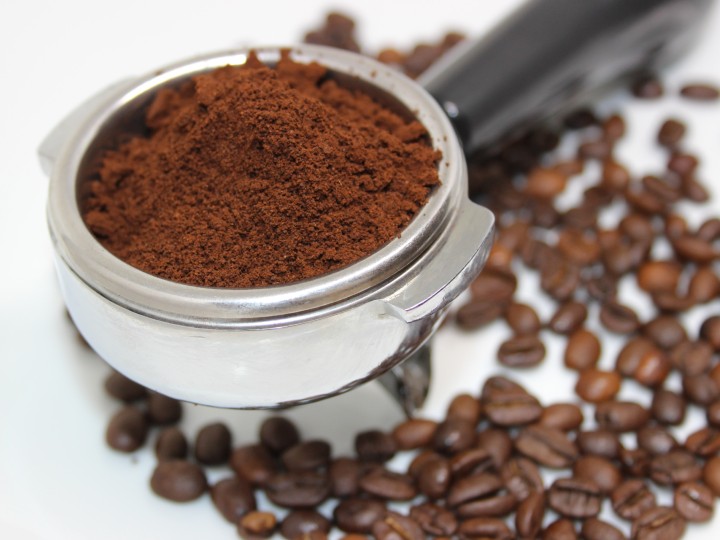 Rice, pasta and other starchy foods
For all you carb lovers, it's all too common when draining your cooked pasta or rice for a few rogue pieces spill over into the sink – though these sticky, water-retaining small pieces can add up to a big problem once stuck on the insides of your pipes as they can swell up further once inside. A great way to combat this, is using a sink strainer to stop those pesky bits of food blocking your kitchen sink.
Fruit pips and other seeds
Though organic, seeds and pips will not break down once they've met their watery fate. In fact, they will swell up further as they absorb water and if at just the right angle, could become lodged in some part of your pipework. Straight in the bin for these, or perhaps your compost.
Flour
Did you know with just flour and water you can create a paste that can be used as a budget sealant? That's right, and what goes along with that flour rinsing it down the drain? Flour can be a big problem in a drain through its ease of clumping together and is a fast way to cause a blockage. Keep your flour away from the sink!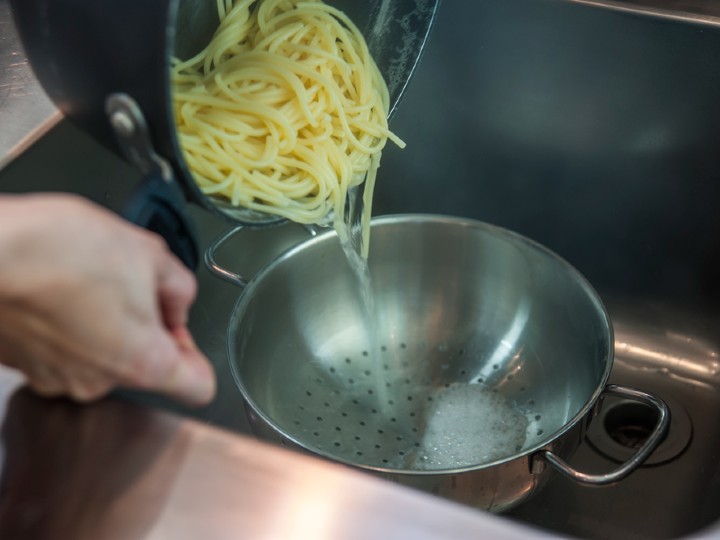 Small pieces of food scraps
Now I've certainly been guilty of this from time to time – but this is a sure-fire way to create a problem for your future self. Those small food particles that accumulate in your sink while washing up, or when a small piece of carrot peel falls in. It's all too easy to push them through that grate down the sink, but that's asking for trouble and a future clogged pipe. Don't be lazy and put that soggy food the bin, you can always wash your hands afterwards!
Medications
The easy way to dispose of medication is by going straight into the bin. By tipping medication down the drain, it may not necessarily cause a blockage in your pipes, but those chemicals will dissolve into the water and you're relying on the wastewater treatment facility to filter out those chemicals before it's returned to you coming out of your tap.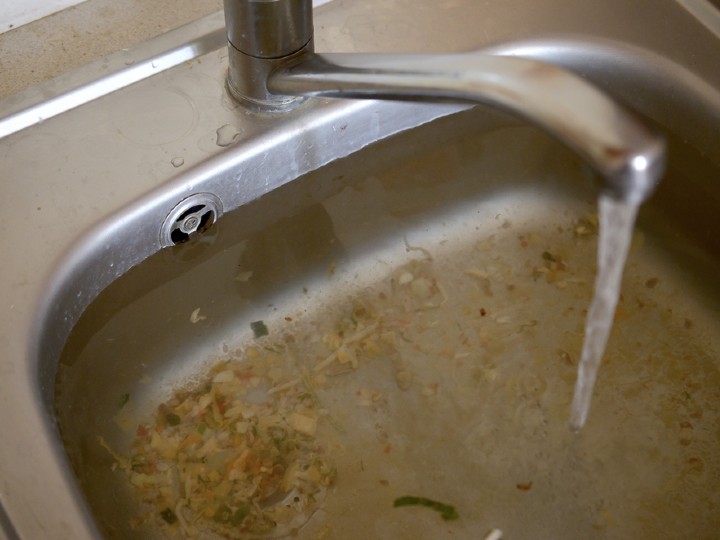 Equipped with the knowledge of some of the most common sink sins, hopefully you'll be able to think twice the next time you're contemplating flushing something down the drain. You may have heard of the phrase "everything but the kitchen sink", and in this circumstance it's best to think about that when it comes to disposing of your food scraps and waste. In fact, it's probably best to commit to putting rubbish into the bin and if its not water or detergent, it doesn't go down the kitchen sink. 
One preventative measure you can take to avoid unnecessary waste going into your drain is through using a sink sieve; they're cheap and can be found just about anywhere and will save you a lot of hassle in the long run, potentially avoiding calling out a plumber or a disgruntled landlord. But that's easy enough to say in hindsight. Unfortunately, accidents still happen and that's just a part of life. If you feel you may have a clogged pipe and you can't seem to find the source of the problem after having tried to unblock it yourself, it may be time to call a professional who will help resolve the issue.
If plunging has failed to fix the problem, it's best not to go messing around with pipework and potentially cause a bigger problem for yourself. Expert plumbers help resolve these issues all the time and are well versed in fixing deteriorated pipework and unblocking drains. If you're in Melbourne then Select Plumbing and Gas provide an affordable, honest and professional service, with no callout fee during business hours. All areas of Melbourne are within reach and a master plumber will be happy to help any time of day.
Call Select Plumbing and Gas
Select Plumbing and Gas are the drainage experts. Let us sort out your blocked drains properly and you can rest easy knowing you're getting both quality and value for money. We're an affordable local plumbing business serving all of north and western Melbourne.
5 star Google rating
24-hour emergency plumbing
Licensed and insured
10+ years of experience
100% satisfaction guarantee
Seniors discount
No call out fee during business hours
Lifetime warranty on workmanship
Free quotes during business hours
We use the latest technology for your drain problem, including a camera for blocked drains. Our CCTV equipment can inspect the pipes to determine what is causing the blockage. We then use our high-pressure jetter to help flush your drains clean.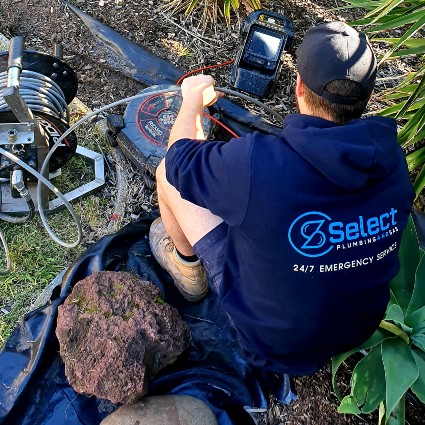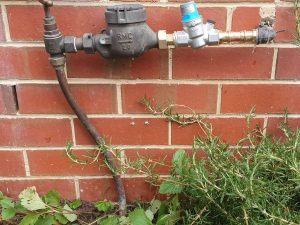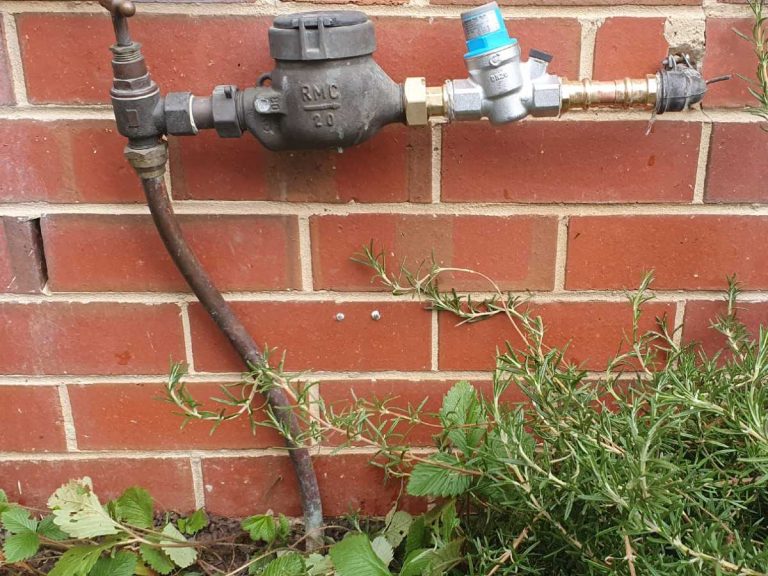 Did you know that high water pressure can damage your appliances or fixtures? PLVs are here to help!
Read More »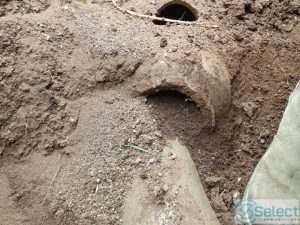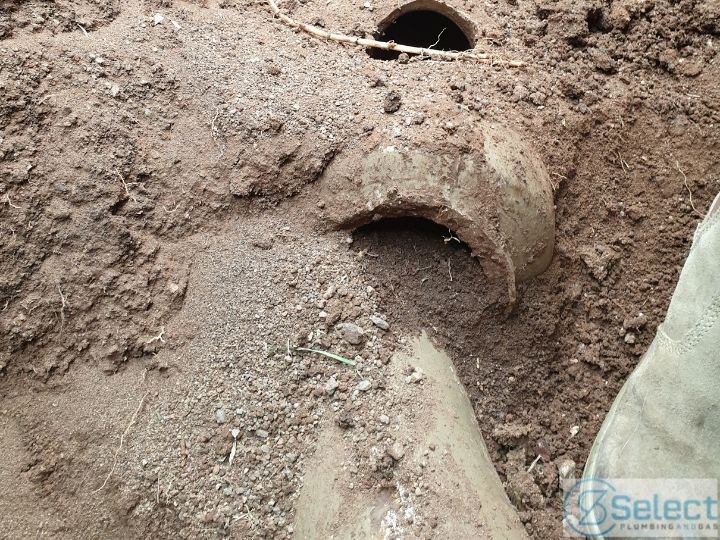 When is a tenant or landlord responsible for blocked drains in a rental property?
Read More »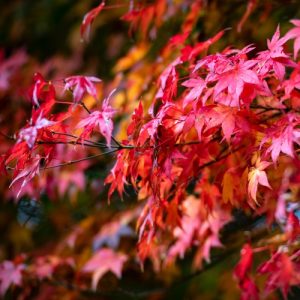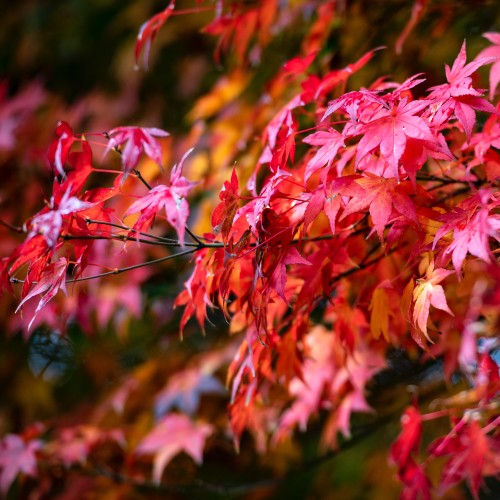 Learn which trees to avoid and which to consider planting near your home, without invasive root systems which could damage your drains.
Read More »